USF Residence Hall Game Console Registration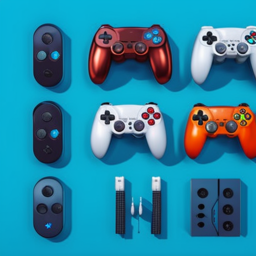 USF's use of private IP addressing and Network Address Translation (NAT) introduces difficulties for some game consoles, including the Xbox. These platforms are not designed to be used in an enterprise NAT environment. They work well in home networks because there are usually at most one or two of them on a given home network. At USF, we have thousands of users and potentially hundreds of game consoles behind our NAT firewall. It is not possible to reconfigure our firewall to permit the necessary traffic for these systems to work.
If your game console is affected by NAT, you can request a public IP address which will allow the Internet gaming functionality to operate properly.
Note: Nintendo Wii game consoles are NOT supported on USF's wireless networks. You must connect them to a wired network jack in your room. The Wii has a hardware design limitation that makes it unsuitable for use in large wireless networks. You can read more about this limitation in our FAQ.
The following restrictions apply to this registration:
By registering your game console, you agree to abide by the same acceptable use policy as you would for any other registered computer on campus.
This registration process does NOT guarantee you a static IP.
You will continue to use DHCP to assign the IP address for your game console.
Registration of devices other than game consoles for the purposes of obtaining a public IP is not allowed. If we find that you are using this public IP for any device other than your game console, your registration will be permanently revoked.
Your game console MUST be using USF's wireless network or be directly connected to the wall ethernet jack in your room. It can not be connected through a cable/dsl router.
Fill in the information requested below and we will email you back once we've made the necessary changes. This process may take up to two business days, so please be patient.